About Us
Bagula, Riviere, Coates and Associates, LLP
We have generations of combined experience helping clients in San Diego and all areas of California with their employment, real estate, business law, asset protection, and estate planning needs.
What We Offer
We have built our reputation on providing individualized services to each of our clients who enlist our legal knowledge. We believe every client in need of a reputable business lawyer, estate planning lawyer, asset protection lawyer or real estate lawyer should always have access to the most honest, dependable and affordable services available in Southern California. Bagula, Riviere, Coates and Associates, LLP is based in San Diego, California and our legal team has the ability to handle legal cases throughout the United States when they are allowed an admission of pro hace vice. This means that if you have a business law matter, real estate matter or employment matter in another state our professional attorneys can provide you the legal services and representation with the permission of the court. Individuals that may be residing in the San Diego, California area but operate businesses or want to purchase property in another state will find the services of a real estate attorney from our firm to be very convenient for all of their legal service needs. Schedule a free initial consultation with one of our expert attorneys today at (619) 272-4235 or (714) 769-9070 or contact us online.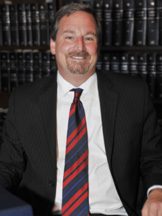 Mark S. Bagula, Esq.
Partner
Mark Bagula is a trial lawyer who represents plaintiffs and defendants in many legal areas, focusing primarily on business, real property, and employment litigation. Read More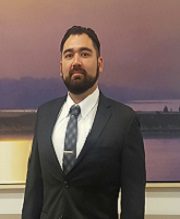 Frank Dennaoui, Esq.
Associate
Frank Dennaoui is a business law attorney with a diverse set of skills and experiences.  He has assisted a wide range of transactional matters, working with various companies on their contracts and other legal documents by drafting, reviewing and negotiating on their behalf.  Mr. Dennaoui has litigation experience in business law, employment law, civil law, and mass torts.  He is also experienced in business development, networking, and pubic speaking. Read more
.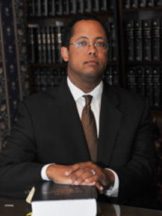 Russell F. A. Riviere, Esq.
Partner
Russell Riviere is a zealous advocate for his clients' business and personal interests. Mr. Riviere earned his Bachelor of Arts degree from the University of Florida in 1996, followed by his Juris Doctorate from Georgetown University Law Center in 1999. That year, Mr. Riviere moved to San Diego, where his practice has since flourished. Read More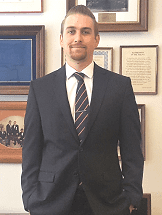 Stuart Smith, Esq.
Associate
Stuart Smith is an associate attorney practicing in the firm's litigation and transactional departments.  He represents individuals in a wide variety of disputes spanning across many industries.  Mr. Smith's committed focus on his clients' objectives and interests produces direct results that positively impact his clients' lives. Read more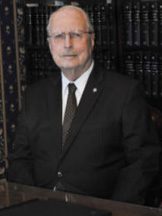 Robert C. Coates, Esq.
Partner
Judge Robert C. Coates is a longtime leader in San Diego's legal comunity, and in the community at large. After a career as a Trial Lawyer starting in 1971, Judge Coates became a Judge in 1982, and served until formal retirement in January, 2011 when he resumed his Law Practice. He has presided over years of Jury Trials, hundreds of Settlement Conferences, and served in all of the Divisions of the San Diego Superior Court, excepting only probate. Read More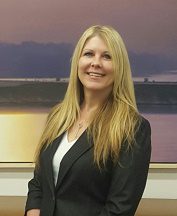 April Steffen
Paralegal
April Steffen is a paralegal for Bagula, Riviere, Coates and Associates, LP and is considered a major asset to our team.  Ms. Steffen has over 20 years of experience in legal field, while working for various law firms and assisting closely with attorneys in the Southern California region. Her legal background consists of criminal law, real estate law, business law, bankruptcy law, and she is familiar with procedures of state and federal court. Read More