April Steffen
Paralegal Bagula, Riviere, Coates and Associates, LLP
About April
April Steffen
April Steffen is a paralegal for Bagula, Riviere, Coates and Associates, LP and is considered a major asset to our team.  Ms. Steffen has over 20 years of experience in the legal field, while working for various law firms and assisting closely with attorneys in the Southern California region.  Her legal background consists of criminal law, real estate law, business law, bankruptcy law, and she is familiar with the procedures of state and federal court..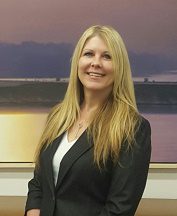 Ms. Steffen of provides legal support in multiple practice areas, such as Commercial and Corporate Litigation, Business/Real Estate Litigation, Homeowners Association Disputes, Employment Litigation, Case Management and Construction Defect. Her responsibilities include document production, drafting pleadings, corporate transactions, including entity formation and dissolution and partnership agreements. Ms. Steffen not only contributes her knowledge and expertise to our litigation and transactional departments, she oversees and manages every aspect of trial prep for our cases.
Ms. Steffen received a degree in paralegal studies and pre-law. In addition to her legal background, in her spare time she became a licensed insurance agent.
Credentials
Education
Professional Associations
San Diego Paralegal Association
San Diego Legal Secretary Association
Areas of Practice
·

   

Business litigation

·

   

HOA Law

·

   

Partnership Disputes

·

   

Securities Litigation

·

   

Contractual Disputes

·

   

Corporate Transactions

·

   

Mergers and Acquisitions

·

   

Securities Transactions

·

   

Estate Planning

·

   

Criminal

·

   

Bankruptcy

·

   

Civil and Commercial Litigation